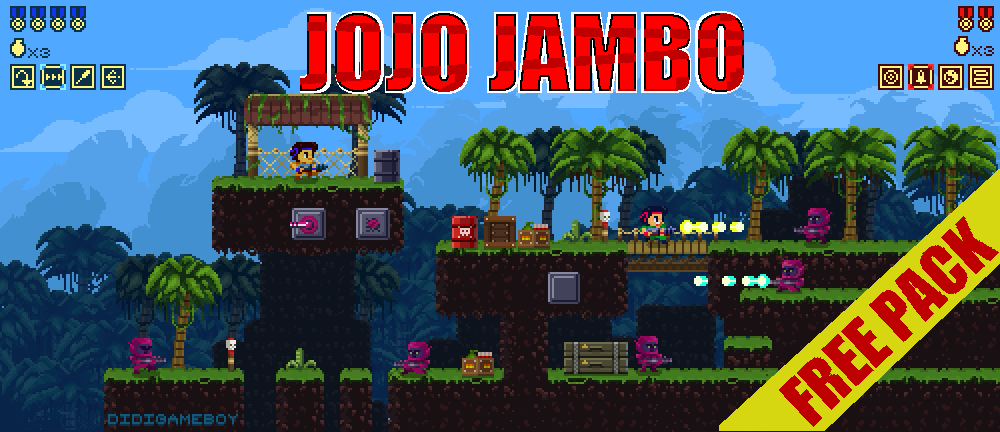 Jambo Jungle Free Sprites Asset Pack
Hi guise, sorry for the long silence, I got sick than everything had to be delayed.

I worked a lot on this stuff, I hope you can learn from it, so much how I did. This free pack is for learning purpose and used for placeholders but feel free to use comercial or reshare it, just give me shout, I wanna see you guise using it.
Okay, next upadate a lot of things, but I didn't log it so I'm re-packing everything again and call it 3.0.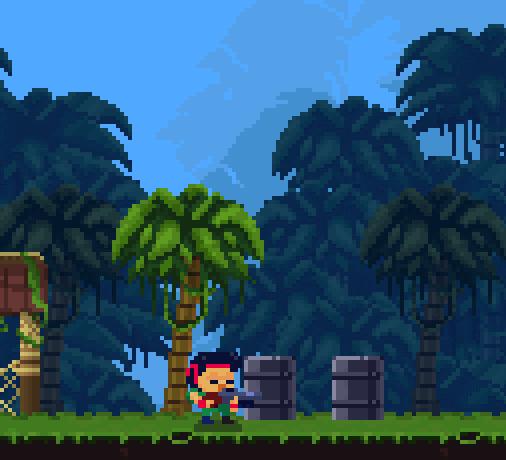 Main change in this version I wanted to make diagonal shots like the super contra, so for this, the gun sprite wasn't good so I remade the GUN! So I remade ALL sprites with the new GUN! So I did something with help of friends the Dutch predator gun with a fake Launch Granades (hmm ideas for new bullets peharps? Definetly I wanna make new weapons, just like contra)

I've worked on particles, so I just gathered sprite colors. I've worked a lot in the explosion and blood shaders in GM code.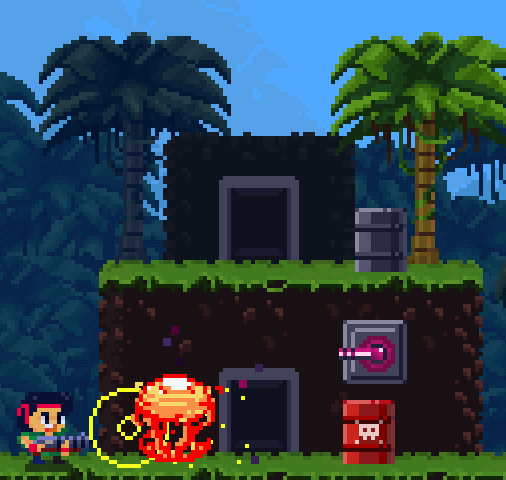 Jojo has defeated sprite anim but I wanted something faster so I added a 'soul' sprite. (Alpha is in engine) for death animation.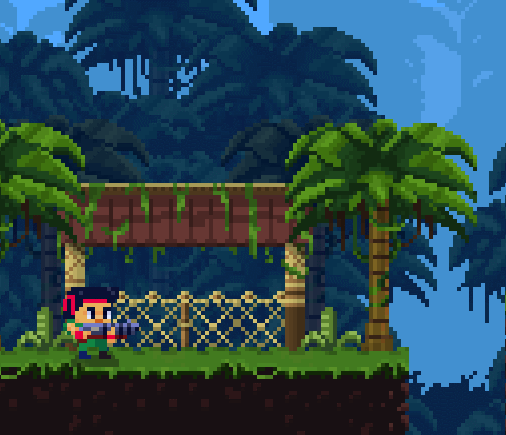 Next I wanna do the hangging with one hand stuff do you know? what do you guise think? If you have any ideas just hit me on twitter or discord.
Cya!
@didigameboy.

Get Jambo Jungle Free Sprites Asset Pack