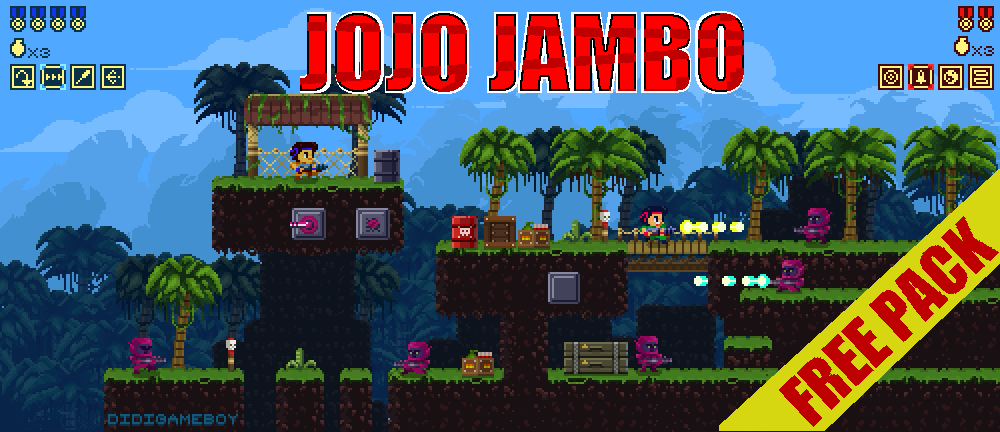 Jambo Jungle Free Sprites Asset Pack
Player has aim directions, game has SOUND!
---
Ok I needed some time to make those, sorry for the late, its all free! Jojo can now Aim diagonals, up and down, while jumping hangging and standing.
Also implemented a lot of stuff, polished movement and added sound and music! Yes we have a composer helping me with this check out @MauricioMunky is doing awesome game music. (https://soundcloud.com/mauriciomunky)
Demo is coming soon, let me know what you think. KABOOM! Have a nice day!


Files
Jojo Jungle Pack v3.0.zip
178 kB
Nov 04, 2017
Get Jambo Jungle Free Sprites Asset Pack