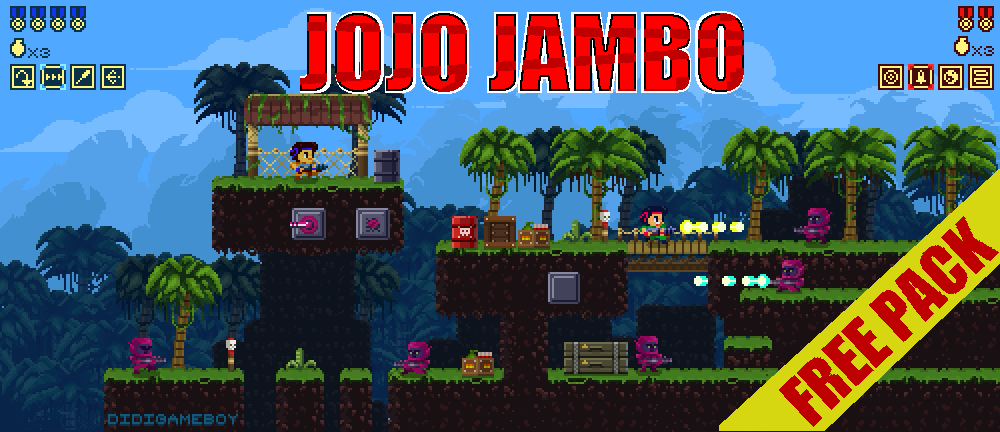 Jambo Jungle Free Sprites Asset Pack
Sup guise, well, have learned a lot of coding lately, but I'm afraid that refactoring this will get too long, but instead I'll just try to 'clean' it up and pack! Since a lot of peeps are asking me the source and we never have time.. Also I wonder if would you spare some coins for this miserable pile of code? ermm well it works! ;)
cya. (ps he's not dead, just insert coins to continue)
Files
Jojo Jungle Pack v4.0.zip
513 kB
Dec 17, 2017
Get Jambo Jungle Free Sprites Asset Pack
Comments
Log in with itch.io to leave a comment.
Was this code ever cleaned up and released?
I only see the sprites in the download.
Unfurtunately I didn't get time or enough support to keep this going on, Its on my desire to remake it on GMS2 tho. The old code in gms 1 was done by improving Shaun platform tutorials.
Hi, your art work was amazing and really like it! Just wondering if the assets includes other character's rather than John? Really looking forward to seeing the next update XD