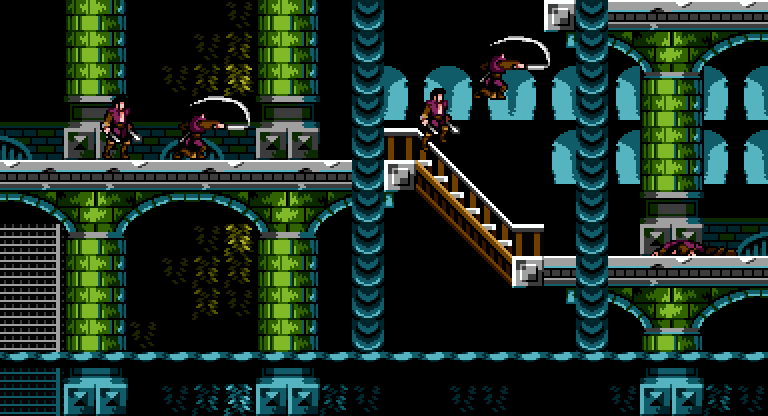 Legacy Vania - Hero Double Sword
A downloadable asset pack
Get this asset pack and 21 more for $15.00 USD
View bundle
Update: Sale 50$ OFF! please RATE ⭐⭐⭐⭐
Update: Free walk and idle animations added.

Update: NEW RUNNING ANIMATION
running
running with swords
only the swords
--------------------------------------------------------------------------------------------
buy it in the bundle!


3 Characters full animated for $6
--------------------------------------------------------------------------------------------

Created and designed with Anokolisa, we are making some Vania-esk assets!
Here the first hero! If you guise show interested on this I'll probably add more actions and animations to him, maybe a combo, a special, well you can suggest in the commentaries.
Animations in this pack: name(frames)
idle(6)
walk(8)
attack 1(3)
attack 2(3)
attack 3(6)
crouch(1)
crouch-attack(4)
jump(2)
jump-attack(4)
in-air(1)
landing(1)
hithurt(1)
crouch hithurt(1)
death(8)
sliding(6)
slide pose(1)
sliding anim w particles(6)
wall grab pose
wall sliding anim(2)
bonus:
a small portrait
EDIT: TOTAL 20 itens
To make it easy to import, every animation has its own spritesheet strip
Don't forget to take a look on Anokolisa awesome tiles and bundles!

Characters:
https://itch.io/s/74596/vania-legacy-characters-asset-pack-sale50
Environment+Charactes:

https://itch.io/b/1499/legacy-classic-full-edition

Enjoy <3
Others from this series:
https://didigameboy.itch.io/legacy-vania-blue-mage-staff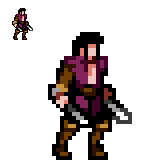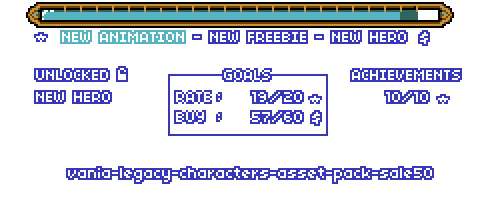 Download
Get this asset pack and 21 more for $15.00 USD
View bundle
Click download now to get access to the following files:
double_sword_free.zip
5 kB
Itchio Licence Asset Pack.url
186 bytes
didigameboy-vanialegacy-hero-warrior_v5.zip
52 kB
if you pay $3 USD or more
Comments
Log in with itch.io to leave a comment.
I meant to buy this awhile ago, and I just did, but I meant to too :3
Hello, thanks, I think you're talking about anokolisa bundles? Yes he has a lot of bundle and I put characters for some of his backgrounds/tile work. check it out on his profile! https://anokolisa.itch.io
Anyway we can get the same set of sprites, or just the ASE file, without the knives? So we can just add our own weapons. By the way, this is a great set and I've done most of the work of removing the knives to add in a whip instead and later today, a pistol.
Hey srry for the late reply. I think I haven't the knives separated, for sure we can change weapons but Iam afraid it doesn't fit well and its not they way I did approach those animations.
But anyways, what movement you think it'd be great to add on this set?
Well, I actually added a new frame for a pistol (which required just a tiny bit of editing) and it worked out. Same with the whip. I just removed the knife animation for the first three attack frames and added a whip. Looks great!

As for adding animations, I think a hit frame while jumping, something like this, would be good:

Also, a running animation, if you could manage it. I think it would add an extra bit of flair to the character. Thanks for this wonderful character sprite!

Cool, can't wait to see it! I'll try to add those anims soon I get some time. Other people asked for the running too, I think its a good call!

Can I use this in a commercial project? Can I make changes in the sprites?
Why can't I buy it with my card?
Would be awesome to see other item attacks.Spears,axes,whips etc.
Awesome! Any plans to make a sliding animation?
Hey thanks! Well That's a good suggestion yeah! I want to start the other character and return on this one to add more anims, but yeah it will depend if people show interest on it. Have plans to add another attack or a combo, a special or throw, and now the sliding ;)
just added the slide anim!